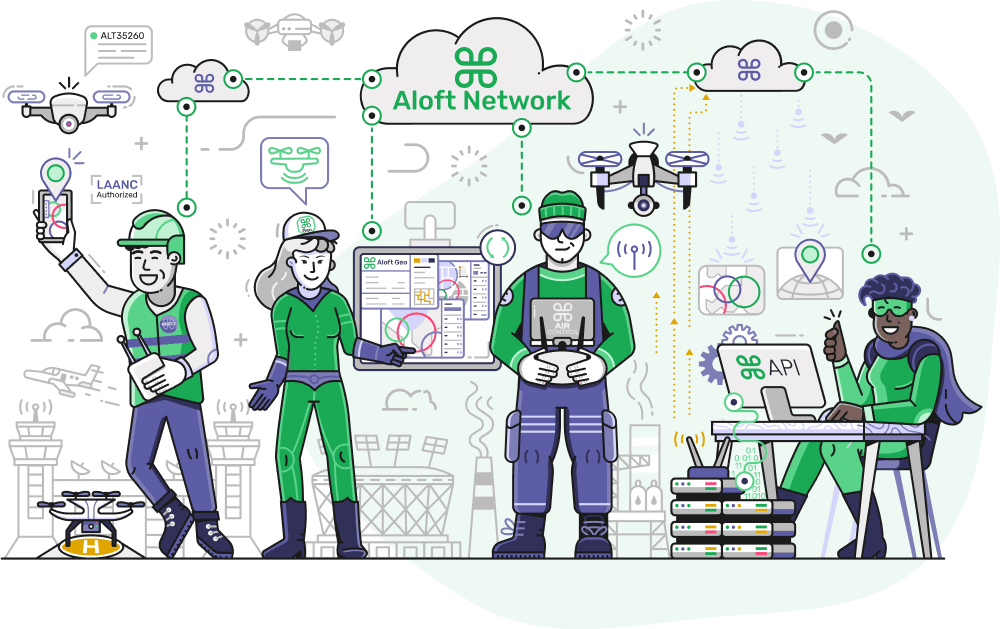 Welcome to Aloft
Building the
Drone Network
One mobile and desktop platform for individual pilots
and enterprise fleet management.
Find the Right Solution for Your Needs
We offer a wide variety of solutions for airspace and fleet management for individual drone pilots,
enterprise UAS programs, developers, and more. Whether you're looking for airspace management
capabilities, need to track your team's UAS activity in one single data record, or simply apply for a
LAANC authorization, we've got you covered.
Air Control
One platform supporting
the entire Aloft community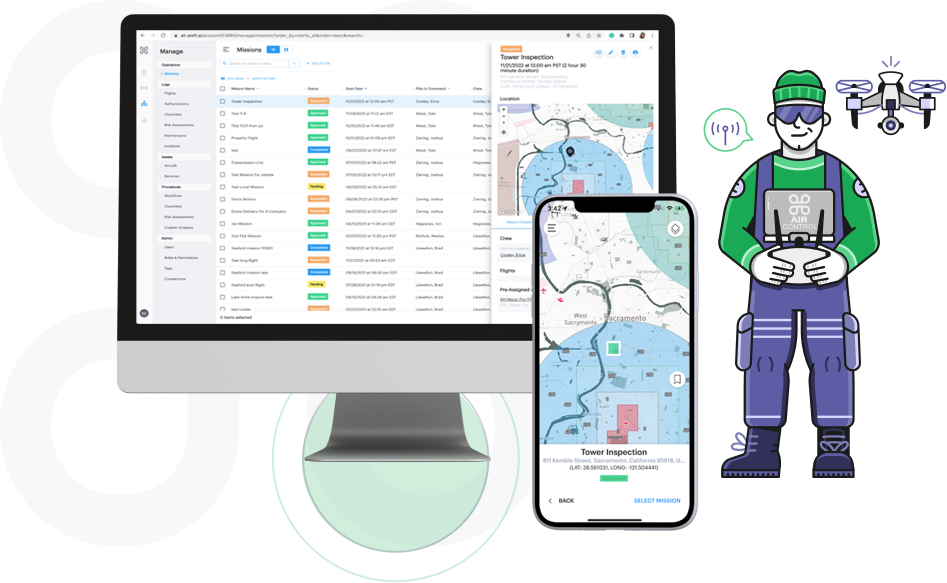 Aloft Air Control for Enterprise
The Air Control platform is one single data record for enterprise drone fleets
with additional features designed for enterprise UAS programs like user
management, reporting, enhanced SOC2/ISO27001 security, integrations
and APIs and more.

More than 4 million flights all time on Aloft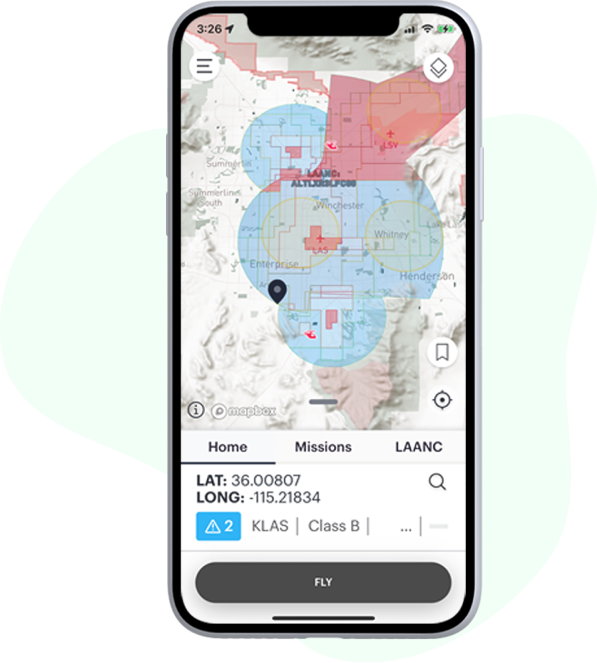 Start Using Aloft Air Control for Individual Drone Pilots Today!
Aloft Air Control is now available for individual drone operators to use for free to
perform primary tasks like applying for LAANC authorizations in near real-time,
checking the airspace for nearby safety advisories and planning missions that
include fully customizable checklists and risk assessments.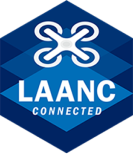 Leading UAS Service Supplier- Processing 85% of All Monthly LAANC Authorizations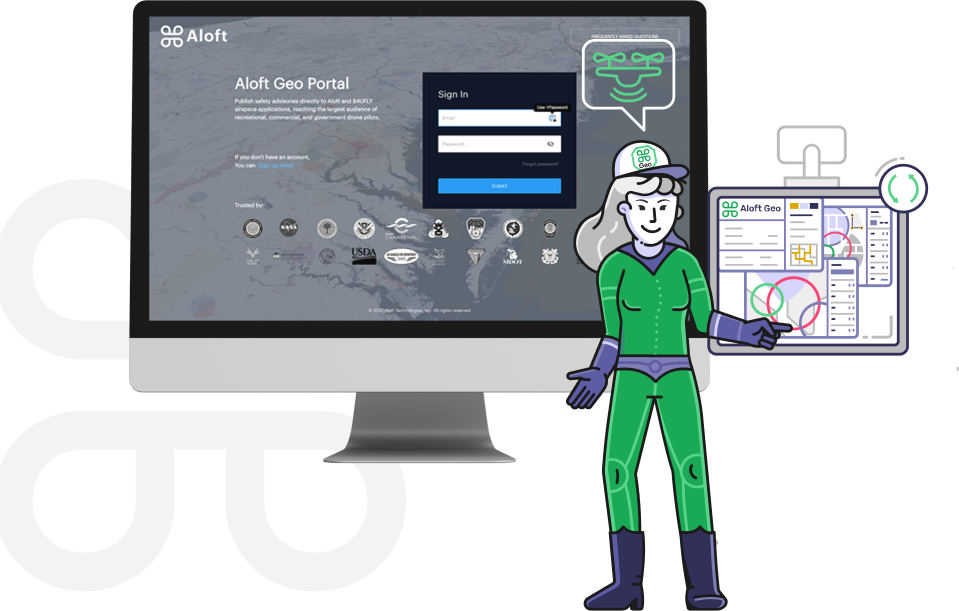 Aloft Geo Portal for Connecting Local Drone Rules to National Air Traffic Management
If you represent a government/ authoritative agency looking to submit local
drone rules and ordinance to the largest network of drone operators, get
started submitting your data for free to the Aloft Network (including the
B4UFLY platform) today using Geo Portal.
Trusted by:









Over 5 million square kilometers of local, groundspace data hosted in the Aloft Geo Portal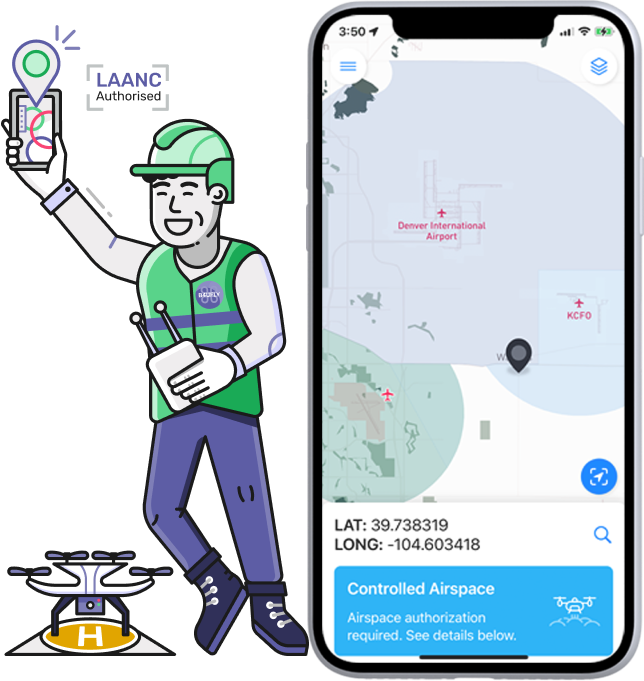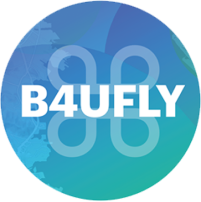 The FAA's Official Airspace Safety App Proudly Powered by Aloft
The easiest way for drone operators to check airspace before taking flight available
on mobile and desktop devices for free.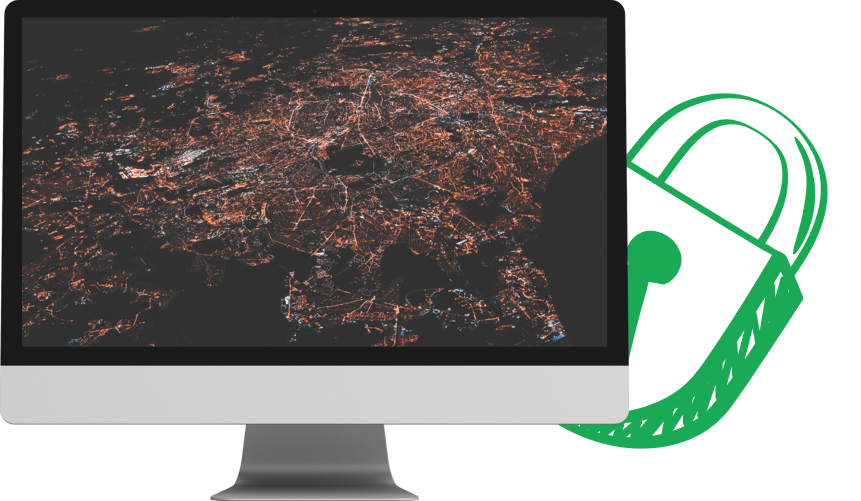 Security
Your Drone Net Sec Layer
One secure data system of record from aircraft to mobile to web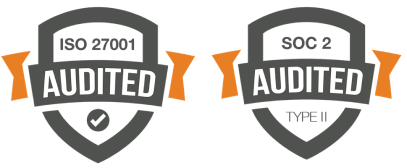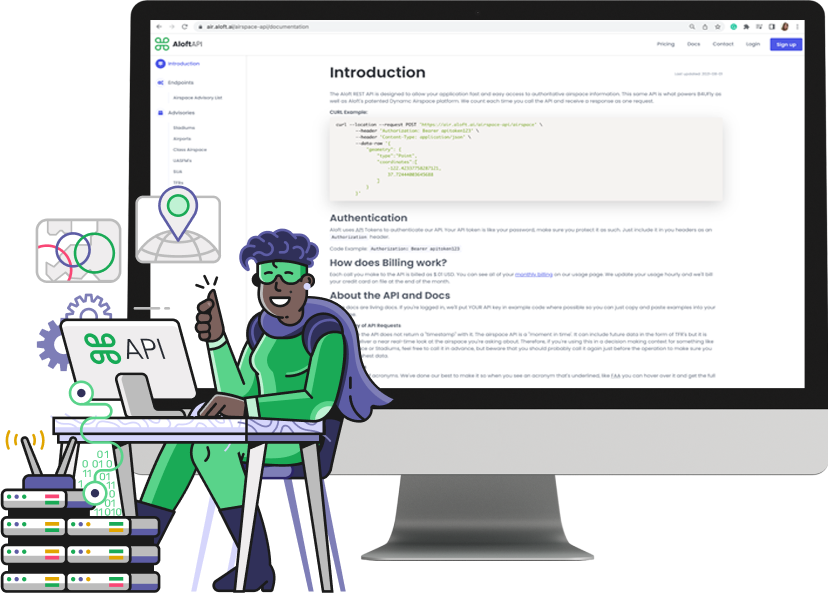 Developers
Exchange data and media with internal systems programmatically
through the Aloft API.
Learn more about the Aloft API

Read the Latest News
from Aloft