Tools to Elevate Safety and Automate Compliance
Map Tile Service & Airspace APIs
Integrate authoritative map layers and airspace intelligence directly into your platform
LAANC Integration
Bring LAANC functionality directly into your applications, create airspace workflows, and connect user data.
Flight Log & Notification Integration
Automatically sync flight data between your flight control system to Aloft, enabling your users to connect with their Aloft accounts for centralized fleet management.

Drone Operations
From fleet management to reporting to workflows, our APIs power real-time access to mission critical account information.
Data to Power Performance, Safety and Accuracy
Aloft airspace developer tools allow access and integration to FAA map layers, Aloft Geo portal data from authoritative agencies across the country and real-time UTM traffic activity all from our easy to use platforms.

FAA Maps
FAA Maps used in leading platforms like B4UFLY. Verified for completeness and always up to date. Components include:
UAS Facility Maps
SUA and NSUFR Restrictions
Airspace Classes
Airports and Schedules
TFRs

Aloft Geo Portal Data
Aloft Geo Portal data is verified federal, state, county and city information related to drone operations, takeoff, and landing restrictions. This data set is unique to Aloft and provides critical data for safety, situational awareness, and compliance relevant to all drone flight. Learn more here.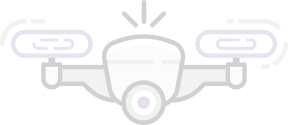 Real-time UTM Traffic Activity
This dataset updates in real-time as new flights are registered in our system. Components of this layer include Active Flight Volumes for both controlled and uncontrolled airspace and Active Flight Authorizations.
Use the buttons below to access the Aloft Tile Server GitHub sample project, access more information on how to access a Mapbox token, and access the documentation for the the Aloft API and Tile Server. *Aloft API key provided separately.