Can I use Aloft Air Control for free?
Individual drone pilots may use the Aloft Air Control platform for free to perform primary tasks like applying for LAANC authorizations in near real-time, checking the airspace for nearby safety advisories and planning missions that include fully customizable checklists and risk assessments. Below view a feature comparison chart of the features available in Aloft Air Control for Enterprise.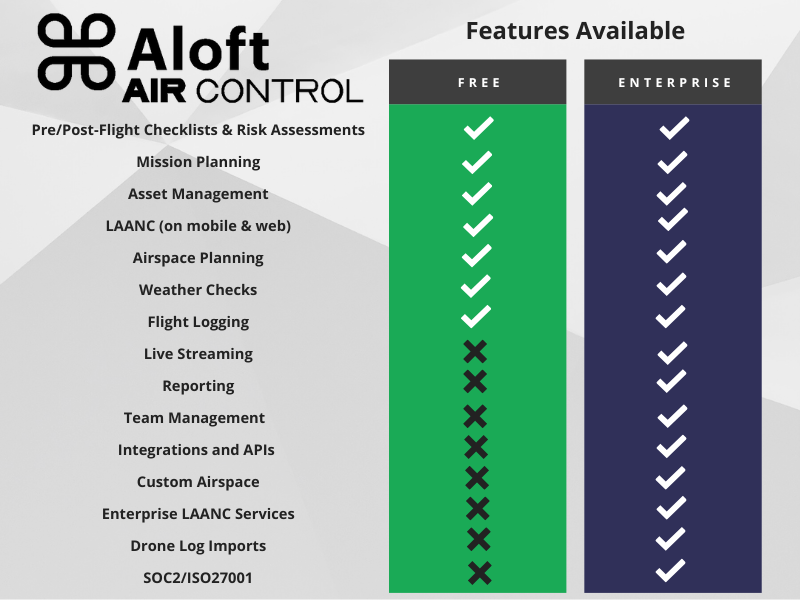 If you are interested in learning more about Aloft Air Control for Enterprise contact us below.