Watch this video tutorial to learn more about LAANC and how to apply or read the step by step process below.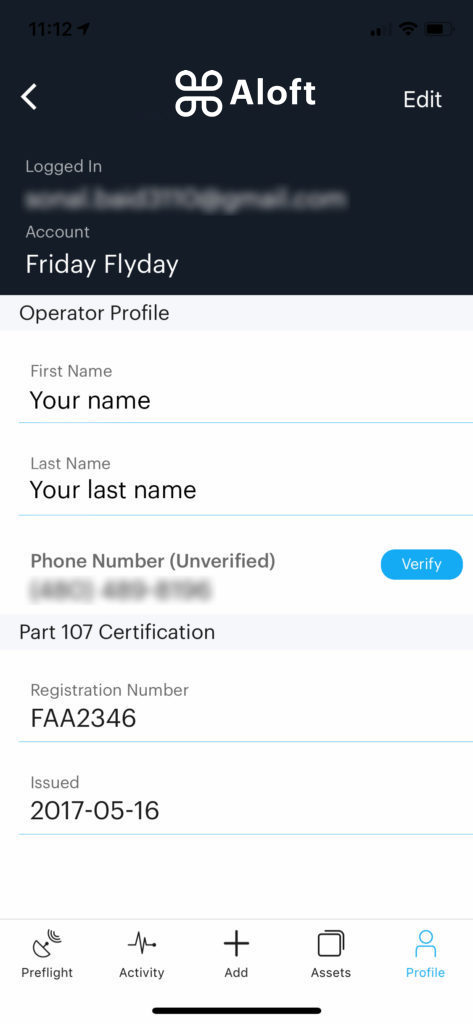 Fill out pilot profile.
To obtain a LAANC authorization, add the following information under "Operator Profile" section:
Verified phone number
Part 107 certification information: Registration Number – Issue Date
 
Request a LAANC Authorization
You can now request a LAANC authorization directly from the airspace view.
Drop the pin at the desired location and tap on "Get Authorization" to begin the request process.
Note: "Get Authorization" functionality to request LAANC is available only in the areas where LAANC is available.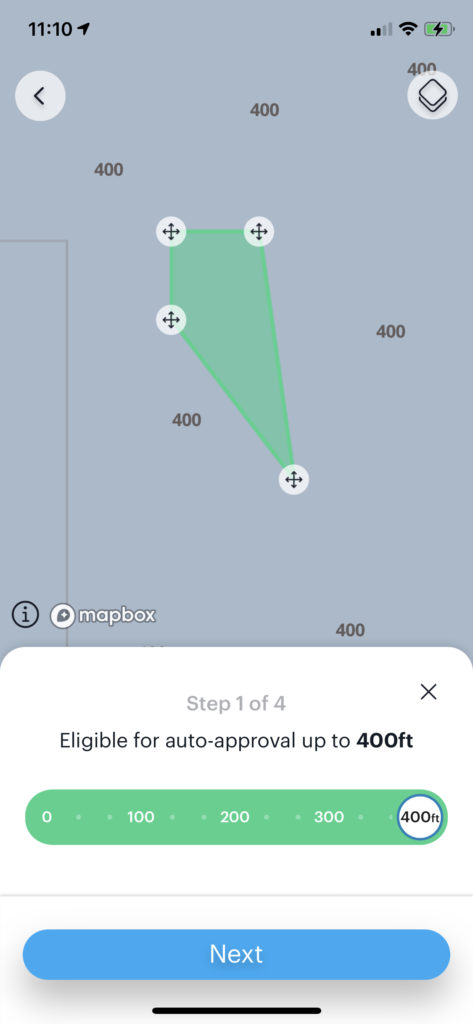 LAANC Step 1
Select the area of interest and the desired altitude.
You can use anchors to alter the shape and size of the area of interest.
Move the slider to select the desired altitude.
Note: The green section on the slider indicates the altitude up to which auto-approval is available. Orange section indicates altitudes for which further coordination* will be required.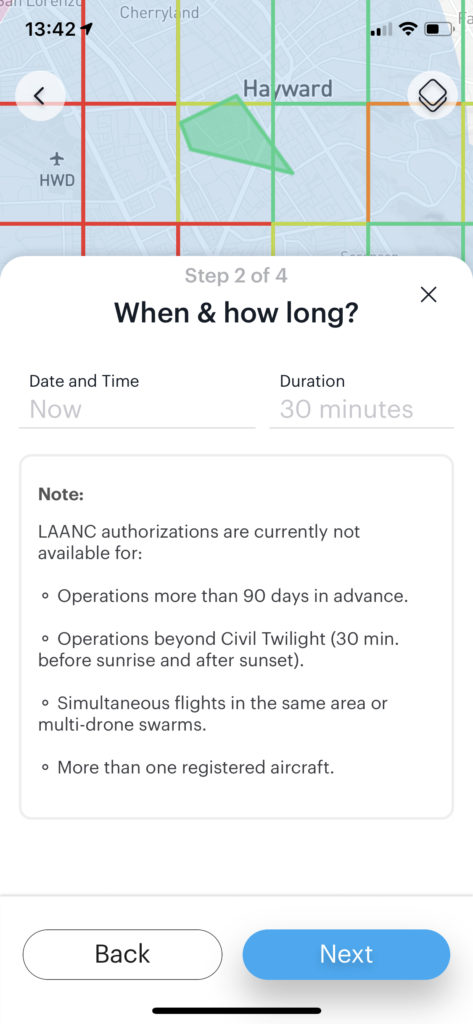 LAANC Step 2
Select the "Date and Time" and "Duration" for the LAANC request.
LAANC can be requested for up to 90 days in advance.
LAANC Step 3
The information for the LAANC request is then checked to determine if the request is eligible for approval.
Not seeing Green? See the sections on "Pre- Check Fail."
LAANC Step 4
Before the request can be submitted to the FAA, you are required to acknowledge the terms of operation associated with a LAANC authorization.
Accept terms of operations
Agree and submit
You are all set!
You can view your authorization on the airspace map.
The area of interest of the authorization will also appear as a layer on the airspace.
Pre Check Fails
Certain flights details might be flagged during the flight plan analysis in the step 3.
Some common reasons for Pre-Check fails:
Request requiring further coordination should be submitted within 48 hours of the start time of the operation.
LAANC authorizations are not available for night operations.
There exists a flight restriction in the planned operation area during the designated flight plan.