DJI Flight Import & Sync Into Aloft
Aloft (formerly Kittyhawk) integrates with DJI to import your flight logs. Here's how it works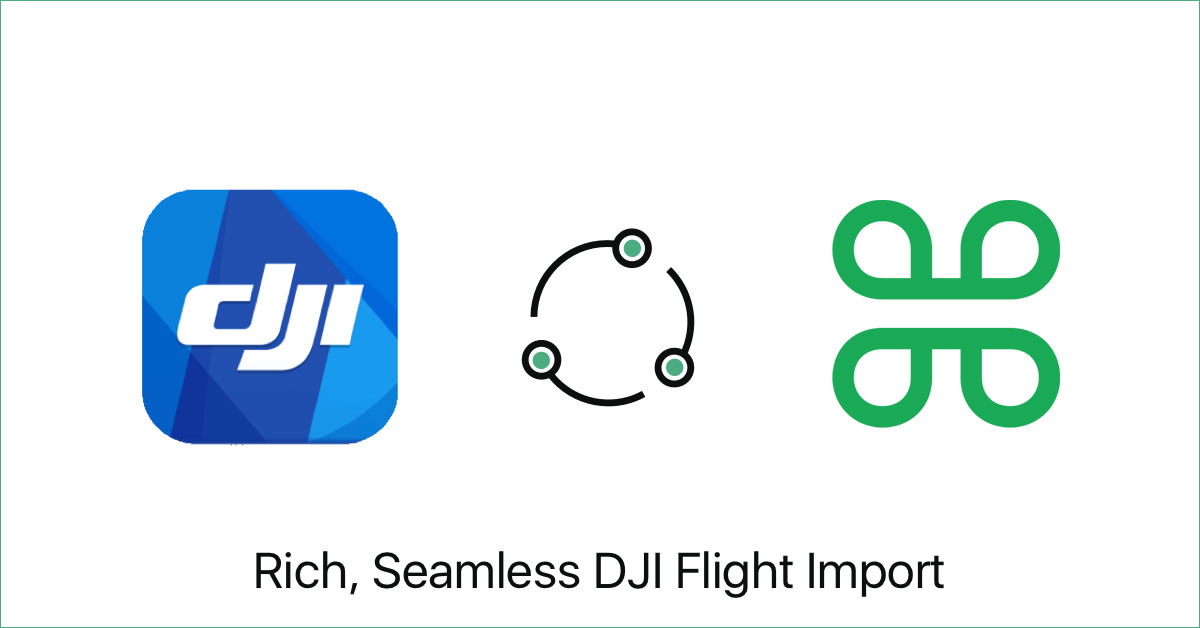 While we strongly recommend using Aloft Flight Deck for flying your DJI crafts, we don't want to limit your operations if you are more comfortable with DJI's native app, DJI Go. DJI Sync enables easy, accurate, seamless and super-detailed flight logging directly from DJI for every craft from the Spark to the Matrice.
DJI Sync is not just about better data, it's about simplifying your operational workflow. Once you sync new flights from DJI Go, Kittyhawk will not only detect and import those flight logs with detailed telemetry data, but will also automatically detect and assign those flights to the correct aircraft and battery(s). This means the accuracy of your imports are spot on, and for those working in teams, your chief pilots and admins will be able to see your flights without any manual steps on your part.
Once your integrations are set, just sit back and watch the imports come in. We'll be monitoring for new flights, and at minimum new imports will process on the hour.
Here's a step by step tutorial to get set up with DJI imports:
Part 1: Connecting your DJI Go account to Aloft
Part 2: Syncing your DJI Go flight logs to Aloft
FAQs:
How do I get the latest version of the app?
On the iOS app, be sure to download the latest version of the app on iTunes. 
This will have the latest automated import functionality.
Once everything is live, just be sure to check that your integration status is active (on either the web or app) and then sit back, relax, and the imports will flow.
Until then, keep on flying. We'll bring in all of those flights shortly.
What about other drones besides DJI?
We definitely have more hardware integrations on the radar. We are working with multiple players in the market to bring the best to you. Meanwhile, if you have specific requests, let us know and let them know too. Your voice will help us move things forward more quickly.
How does automated import work?
Just have to make sure your integration is active and enabled (you can view this from the website or iOS app), and then just sync your flights on DJI Go. We'll pull in your flights.
What about Android?
We have a number of Android projects in the works and coming soon, including DJI Sync and Flight Deck. Stay tuned 🙂
Do I select drone or battery(s)?
Nope. We'll match up serial numbers (internal and external) to assign flights to the correct hardware automatically. If we don't see the serial numbers, we'll add a new drone or battery if needed. If you haven't done so already, you can update serial numbers on the web or iOS app.
What if an import fails?
If an import fails, we'll reset it and try the process again. Any flights that persistently fail will be flagged in our system. If there is a particular import that is failing and you want us to take a look at, shoot us an email to support@aloft.ai.
How is DJI Sync different from FlightDeck?
For best results, we still recommend performing all your flights using Kittyhawk FlightDeck, as the flights are logged natively. Flight Deck is available for the following DJI models: DJI Inspire 2, DJI Inspire 1, DJI Mavic, DJI Phantom 4 PRO, DJI Phantom 4, DJI Phantom 3 Series, and the Spark.